My Cart
You have no items in your cart.
Embark on an adventure with the Begin at Bothell Check In Challenge. Sign up for the Check In Challenge and find yourself immersed in the best of Bothell, including local eateries, and unique attractions you can't experience anywhere else. Get rewarded for your visit by checking in at participating locations - the more locations you check in at, the closer you are to being eligible to win fun prizes.

Unlock prizes by checking in at Bothell locations:

•Activate your pass by checking in at one (1) location and be automatically entered to win a FREE weekend stay in Bothell, WA

•Check into five (5) locations to receive your choice of one Begin at Bothell keepsake – current selections including: Begin at Bothell tote bag, Begin at Bothell beer mug, Begin at Bothell wine glass

•Post a picture of you (or two!) along the way using the hashtag #BothellCheckIn for one additional entry in our FREE weekend stay sweepstakes

The Check In Challenge pass is free and instantly delivered to your phone via email and text. No app download is required. The Check In Challenge is ongoing, however consumers have until Dec. 31, 2021 to be entered to win the first FREE weekend stay in Bothell.
Click here to see what's included!
Begin at Bothell Check In Challenge
Mobile exclusive
Instantly delivered via text and email
Check in and win prizes!
Play
Early Morning Kayak Or PaddleBoard With WhatsSup Paddle Board
During the late spring and summer months, explore Bothell by water on the Sammamish River with WhatsSup Paddle Board rentals. WhatsSup Paddle Board offers hourly paddle board, kayak, canoe and beach cruiser bicycle rentals.
What's Included
$3 Off The Purchase Of A Dry Bag
Sunrise At The Park At Bothell Landing Bridge
Set along the Sammamish River, this park has a historical museum, amphitheater, play areas & paths. Home to Bothell's iconic bridge, The Park at Bothell Landing is the perfect spot to catch a sunrise (and snap a photo!). From there head to Bothell's First Schoolhouse museum to learn about Bothell's past.
Walk Or Bike The Sammamish River Trail
From The Park at Bothell Landing hop on The Sammamish River Trail which rolls along smoothly through a wide, scenic greenway that's home to riverside parks and farms, as well as a growing wine and beer industry. The trail is the center link of the Seattle area's locks-to-lakes corridor, which
...
Show more
Stroll Along Bothell's Main Street
Bothell's vibrant Main Street is lined with eclectic shops, quaint cafes, and delicious dining. *Added Bonus* Check out our SHOP suggestions and grab a memento from your trip to Bothell at shops like First & Main Design Market, Tsuga Fine Art & Framing, or PIPER
Take A Picture With The Animal Sculptures At City Hall Of Bothell
Just outside Bothell's City Hall, you'll find three bronze animal sculptures ready to greet visitors passing by. "Standing Otter," "Mother Beaver with Pup," and "Sitting Beaver" were created by artist Georgia Gerber in 2017 and have become mascots for Bothell since. Be sure to take
...
Show more
Watch A Murder Of The Crows
Don't miss the spectacle that is known to locals as the "Murder of the Crows" at the University of Washington, Bothell. At dusk, catch thousands of the black crows descend on the campus from all directions. The best months to see a Murder of the Crows are October - March, however, you can
...
Show more
Shop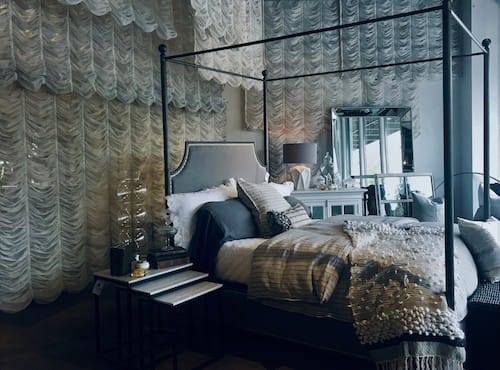 First & Main Design Market
First & Main Design Market is a full-service interior design studio and furniture store offering a unique combination of beautiful new designer furniture, as well as one-of-a-kind vintage finds.
What's Included
20% Off Any One Accessory
PIPER By The Chic Boatique
Apparel, handmade jewelry, beauty bar and gift boutique located on Bothell's Main Street. We carry clothes in all sizes & support local artist.

What's Included
15% Off Your Total Purchase Of $40 Or More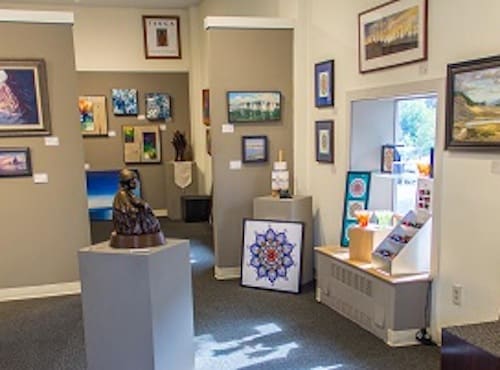 A long-time member of Bothell's small-business community, Tsuga Fine Art & Framing displays two- and three-dimensional, locally created original artwork, offers craftsman-quality custom framing, and features an art studio where classes are taught by local artists. The gallery is also available to
...
Show more
What's Included
15% Off Custom Framing And Merchandise