My Cart
You have no items in your cart.
Welcome to Bothell
Indulge in the ultimate food and wine getaway — without the exorbitant price! The 2022 Sip & Stay package is your ticket to experiencing the best of Washington's Wine Country at an unbeatable value.

Receive a complimentary Passport to Taste from Woodinville Wine Country, one of the world's premier wine destinations, when you book a one- or two-night stay in participating Bothell hotels. Taste award-winning wines in a single weekend, or month-after-month throughout 2022.

With the Sip & Stay program, you'll receive:

• Discounted rates for a one- or two-night stay in Bothell
• Up to two* Woodinville Wine Country Passports to use for complimentary tastings at participating wineries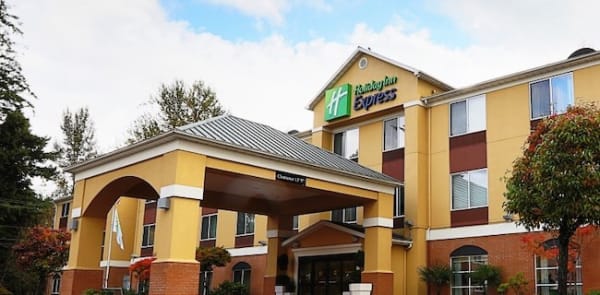 15% OFF
Holiday Inn Express Bothell
Nestled in lovely northern Washington, the Holiday Inn Express® Bothell - Canyon Park (I-405) hotel boasts an excellent location. Visitors appreciate our top-notch facilities, featuring spacious accommodations. Our hotel's guests in Bothell, Washington "Stay Smart" and start each day right thanks to the free Express Start Breakfast Bar we offer. Be sure to take advantage of the on-site Fitness Center to keep up with your workout routine, or take a dip in the indoor pool and whirlpool. A convenient, relaxing stay awaits you at our hotel!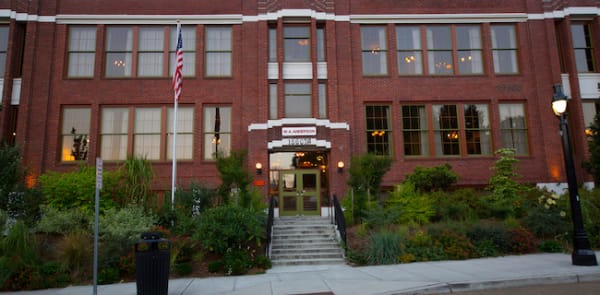 10% OFF
McMenamins - Anderson School Hotel
No hall pass is needed to explore our multifaceted grounds. Have a handcrafted beverage in the hallway. Order drinks in the Principal's Office, play pinball in The Woodshop, and forgo the lunch line for casual, sophisticated dining at The Tavern on the Square, surrounded by lush courtyard space in place of concrete. Escape the everyday at the North Shore Lagoon; swimming and South Seas rum drinks await. We invite you to explore the reimagined space around you—all 5.41 acres!

Use promo code "SIP&STAY" to book!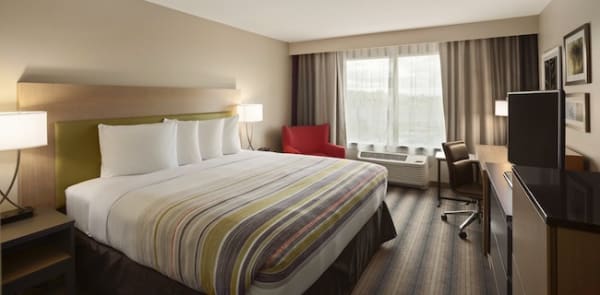 10% OFF
Country Inn & Suites by Radisson Seattle-Bothell is your home away from home during your visit to Wine Country!

Enjoy comfortable and modern accommodations, while enjoying our complimentary to go breakfast options, and coffee/tea 24 hours a day upon request. The hotel features a fitness center (with reservations), housekeeping upon request and a friendly staff to make you comfortable during your stay. We offer a convenient location, only 3+ miles to area tasting rooms in Woodinville Wine Country and Woodinville Wine Warehouse District. We look forward to seeing you soon and welcome you to Country Inn & Suites by Radisson Seattle-Bothell.
10% off
Comfort Inn & Suites® Bothell - Seattle North hotel
At our Comfort Inn & Suites® Bothell - Seattle North hotel, you'll have a great night's rest — making for a great start to your day. Our spacious rooms, cozy beds with premium bedding, and fluffy pillows await. Greet the day with a Grab & Go breakfast.

The hotel is ideally located off Interstate 405, making it convenient for your day's activities, whatever they might be. Between the cozy accommodations, friendly service and a variety of amenities, our smoke-free hotel is a great choice, whether you're traveling for leisure or business, alone or with the family.
10% off
Residence Inn by Marriott
Enjoy the comforts of home at the Bothell Residence Inn by Marriott, an all suite hotel with full kitchens. We are offering grab and go breakfast, our fitness center is available by appointment, and housekeeping available weekly. Located within miles of the Woodinville Wine Country, easy access to Columbia Winery, Chateau Ste Michelle, Mathews Winery, and the Hollywood and Warehouse districts. The Bothell Residence Inn by Marriott's professional and friendly staff are eager to welcome you to our home.
* The Passport to Taste 2022 is valid from January 1 through December 31, 2022. Passports are limited to one pass per person with up to two passes per room. Tasting room hours and wine tasting amounts vary per winery. Some restrictions apply. Passports are non-transferable, non-refundable, and non-replaceable.